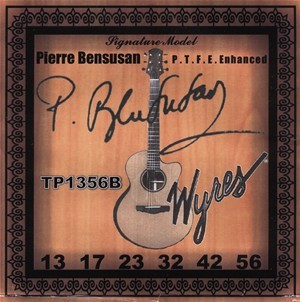 String sizes: 13 - 17 - 23 - 32 - 42 - 56

By combining the old-world skills of talented Canadian craftspeople with modern machine technology, Wyres Strings produce a superbly handcrafted string for a broad range of stringed instruments including, Piano, Guitar, Bass, ethnic instruments and Violin.
Wyres Strings are soft to the touch and elegantly musical. In addition they offer a P.T.F.E. (polymer tetra-fluoro-ethylene) enhanced line of strings. The proprietary coating does not inhibit or diminish the sound while providing a barrier to air, moisture and perspiration. They sound wonderful, feel great under the fingers and allow for an extensive use of their sustain to "work" the touch, the tone and the history of the note.
Wyres Strings is one of the few companies to actually manufacture their own strings

Special offer
PURCHASE 5 SETS, WITH A 10% DISCOUNT
PURCHASE 10 SETS, WITH A 15% DISCOUNT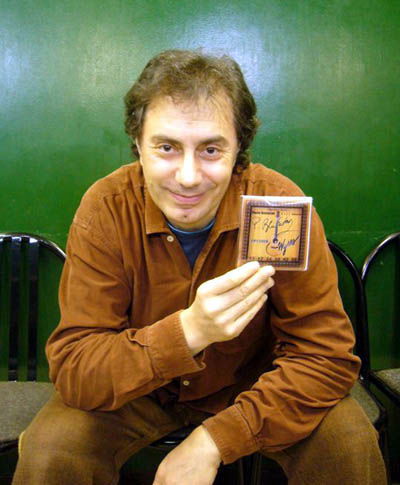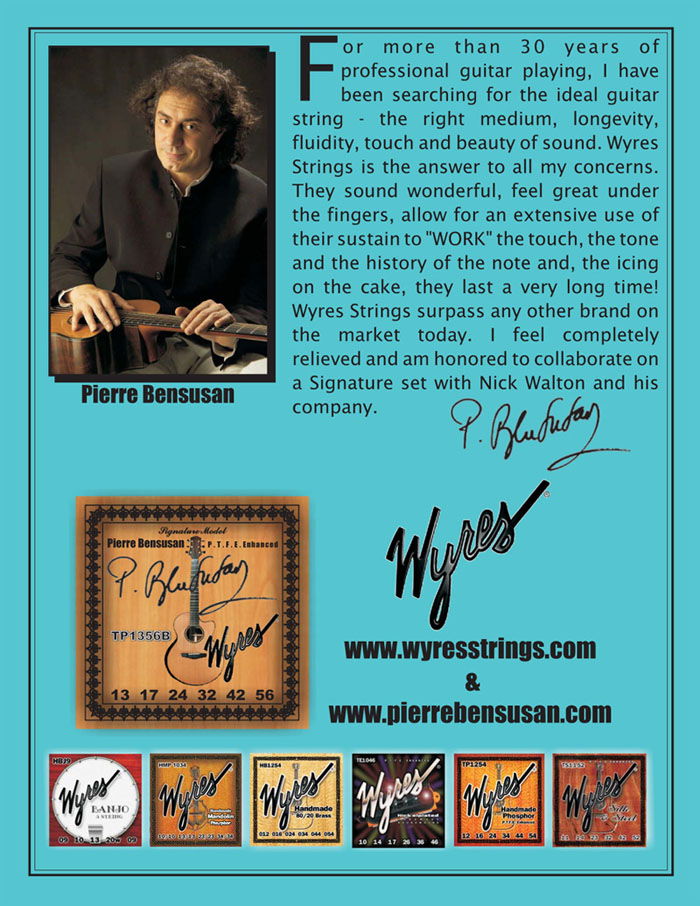 Related products
The following products may also be of interest
Related information and news
THE set of strings every DADAGD tuning afficionados was dreaming of: the Pierre Bensusan-Dadgad Signature Guitar Strings set. And now, a second signature set is available for Standard Tuning!...
Please choose your location
In order to improve our delivery service, please select your location from below.