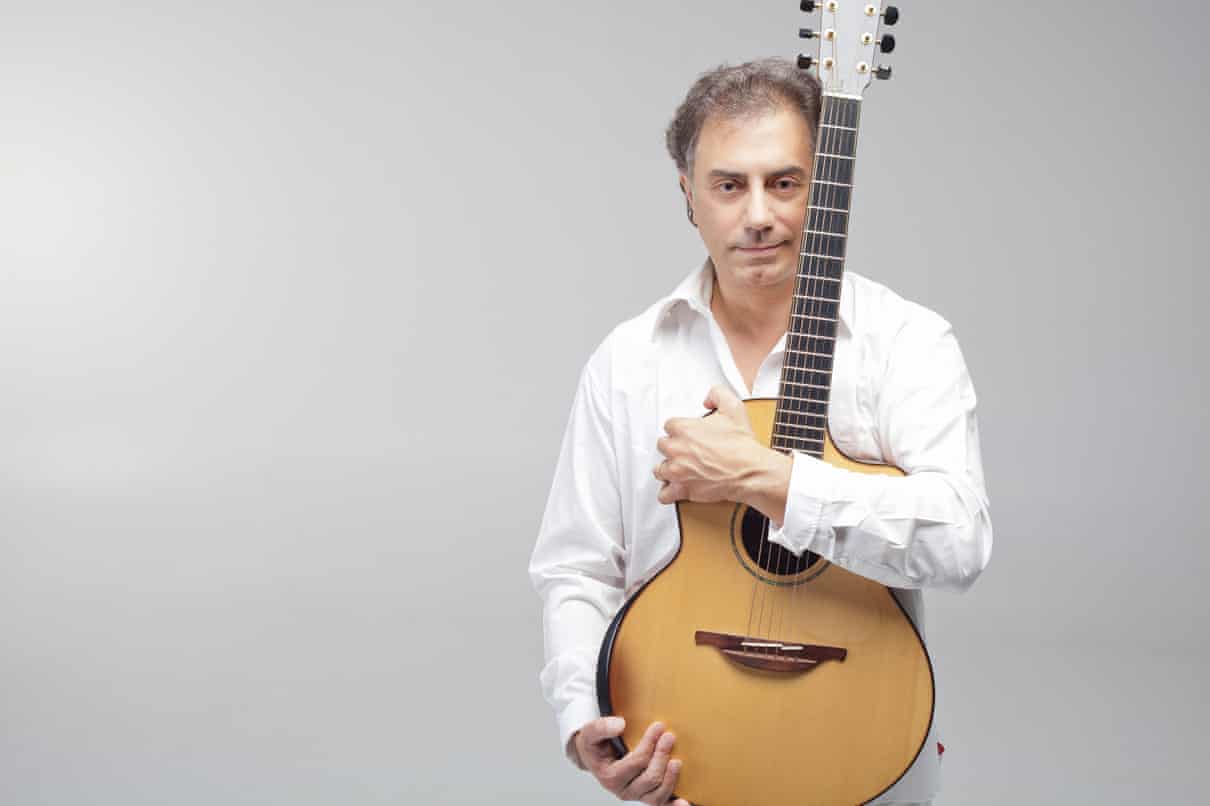 Save up to 50% on Prepaid Lessons with Pierre Bensusan on Skype
Level
From intermediate to advanced level, Pierre Bensusan's residential tuition is opened to guitarists from all over the world, amateurs and professionals, playing any style, from various musical horizons, whether acoustic, classical or electric, and whatever the tuning.
Hello! I hope you are well and want to thank you for your interest in my guitar tuition program. In reason of the COVID 19 crisis, most of my touring calendar has been postponed to 2021 and 2022, so time I have, and I would be happy to help and guide your music progresses through this guitar tuition program.
I am offering up to 50% on Prepaid Lessons on Skype depending on the number of lessons!
N.B. You are welcome to use some of your lessons for other people, for instance 3 people can purchase the 15 lessons bulk and get 5 lessons each. They never expire.
Health: If my health would come to deteriorate, you will automatically receive a refund for all unused lessons.
Content
Study of acoustic steel string guitar in Fingerstyle, illustrated by various right and left hand techniques, posture, tone, rhythmic attention, phrasing, expression, exercises, excerts of Pierre's compositions and pieces suggested by students. The aim being to reckognise the means, identify what we wish to play (to listen to), with the goal of bringing together technique, intuition, performance and pleasure.
While I play and compose exclusively in DADGAD tuning, this tuition is aimed for ALL guitarists, whatever the tuning they use.
Lesson Length
From 60 to 70 min

Topics
- Posture
- Listening, ear training
- Harmony-Chords: creation, positions, progressions, knowledge of the fretboard, … (in DADGAD and appliable to any other tuning)
- Arpeggios: variations, fingers independence, rhythmic accents, fingering anticipation in regard with the context, rhythmic synchronisation
- Scales and various modes by illustrating various right hand techniques
- Fingerings for both hands: warm-up excercices and stretchings
- Tone : sound, touch, attack, phrasing
- Direct and undirect harmonics
- Non conventional techniques such as slurs, liasons, ornementations for both hands, tapping, muting, harp effect (concept and applications), etc.
- Interpretation : nuances, dynamics…
- Arranging and composing
We can talk beforehand of the topics you would like me to address.
Recommendations
I would recommend that you get at some point a physical or download copy of my Instruction DVD entitled « Dadgad Explorer », an interactive 4 hours lesson about my approach to the guitar, Dadgad tuning and music in general, a great complement to the lesson:
Download: https://www.truefire.com/pierre-bensusan/dadgad-explorer-guitar-intuite/c944
Physicial : https://www.pierrebensusan.com/store_viewproduct.asp?ID=408
And maybe my new album « Azwan » and new book: Pierre Bensusan Guitar Collection containing all the transcriptions of « Azwan » + much more.
Seminars
I am also conducting an Annual one week residential guitar seminar run at my home near Paris, France, and open to a maximum of 10 guitarists normally, but actually 5 in order to respect social distancing.
Look at details and registrations: https://www.pierrebensusan.com/residential-guitar-seminars

We look forward to seeing you, meanwhile be well and safe.
Pierre Bensusan
PS : Any inquiry, please write me at: pbsusan@gmail.com
Related products
The following products may also be of interest
Please choose your location
In order to improve our delivery service, please select your location from below.