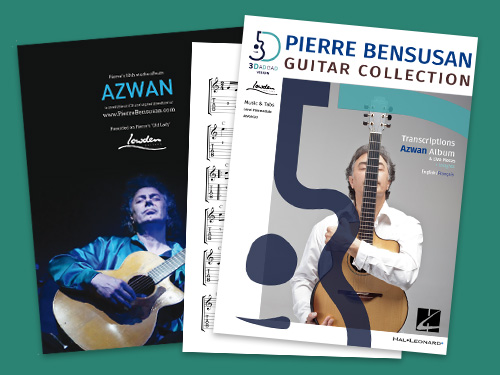 During a three year hiatus from international touring, Pierre has been writing exciting new material and perfecting his guitar-playing and is proud to present his latest instrumental album "AZWAN".
Please note this book is available in hardcopy only. No PDF version will be available.

This comprehensive dual language (English & French) edition features the music transcriptions with guitar tab from the album Azwan, plus other popular performance pieces.
It also includes extensive intermediate to advanced level instruction and technique on topics including:
DADGAD tuning
positions
fingerings
modes
scales & chords
harmonics
practicing techniques
equipment and more.
This beautiful 2-color folio features many photos as well and is spiral comb-bound.
Includes 18 songs:
From Azwan
Abeille

Azwan

Balkangeles
Corps Vaudou
Dia Libre
Fils De La Rose
Manitowoc
Optimystical
Portnoo
Return to Ireland
Wee Dander
Without You
Popular performance pieces
Chant De Nuit
If Only You Knew
L'alchimiste
Silent Passenger
So Long Michael
Wu Wei.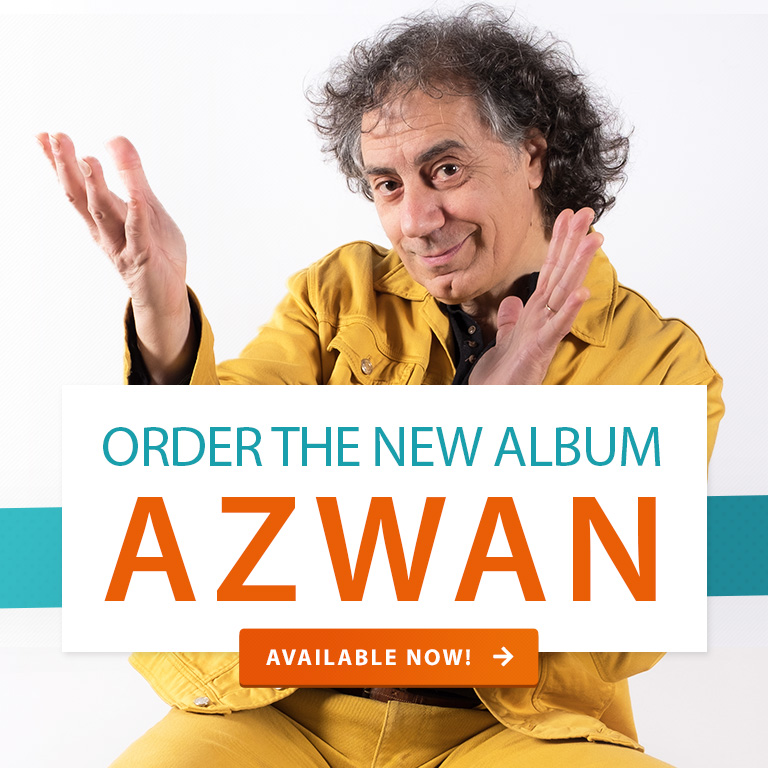 Please choose your location
In order to improve our delivery service, please select your location from below.