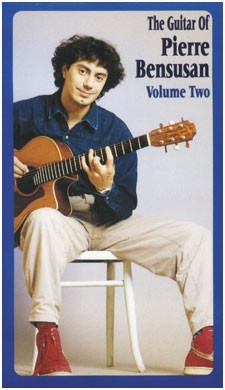 In this second video seminar, Pierre takes the player through: Suite Flamande Aux Pommes, Nice Feeling, Four AM, La Femme Cambree, Sí Beag, Sí Mór, The Last Pint, Flamorgan Air.

A detailed tab/music booklet is included as a PDF file on the DVD.

75 MINUTES - COLOUR - STEREO

Released in 1995 on Stefan Grossman's Guitar Workshop/Music Sales.
Related products
The following products may also be of interest