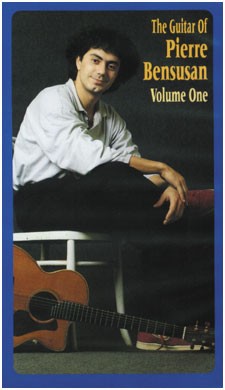 In this first video seminar, Pierre takes the player through: Hekimoglu, Le Lendemain de la Fete, La Danse Du Capricorne, The Return From Fingal, Voyage For Ireland, The Rakish Paddy, Heman Dubh, Maurice In Wonderland, Climats Doux et Temperes, Gigs: Merrily Kissed The Quaker/Cunla.

A detailed tab/music booklet is included as a PDF file on the DVD.

90 MINUTES - COLOUR - STEREO

Released in 1995 on Stefan Grossman's Guitar Workshop/Music Sales.
Related products
The following products may also be of interest
Please choose your location
In order to improve our delivery service, please select your location from below.