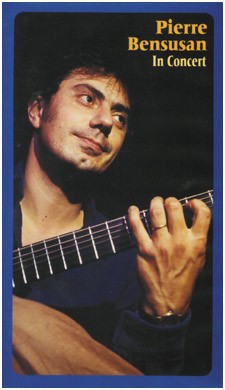 The evocative and exciting music of Pierre Bensusan is presented in its full glory in this 75 minute concert recorded at the Freight & Salvage in Berkeley, California in 1995.

Tracks:
La Femme Cambree, Wu Wei, Bamboule, Jardin D'Amour, Cordilliere, Slow Air, The Last Pint, Awali, Agadiramadan, 4 AM, Montsegur, Around The Day In 80 Worlds.

75 MINUTES - COLOUR - STEREO

Released in 1995 on Vestapol Videos/Music Sales.
Related products
The following products may also be of interest
Please choose your location
In order to improve our delivery service, please select your location from below.