Press Release
By John Boland for the Evening Press

By Imelda Duvlin, George Hodnett & Siobhan Long for the Irish Times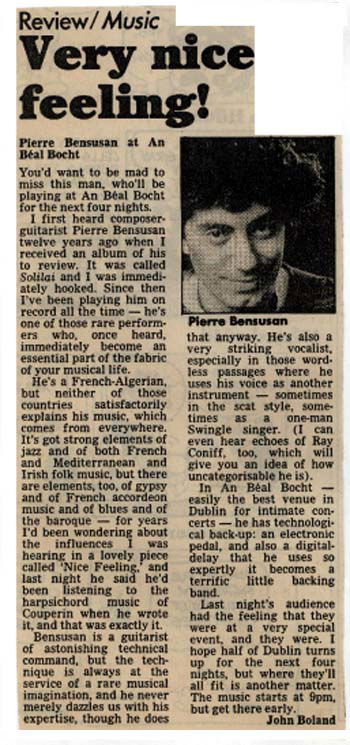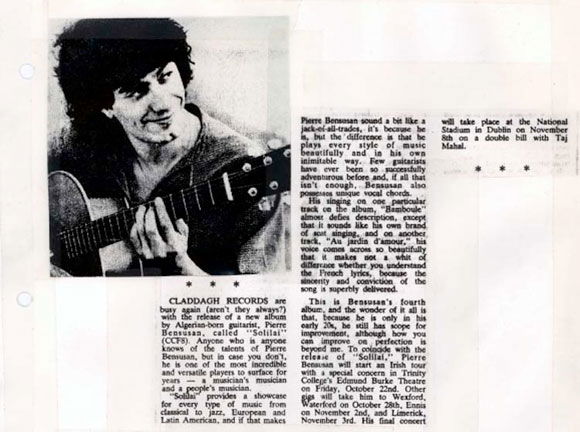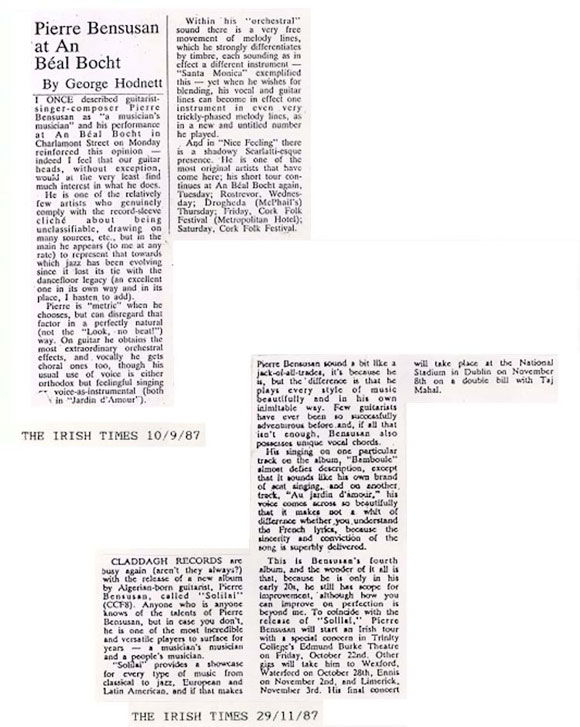 "This French-Algerian guitarist revered as the godfather of sophisticated six-string music, has garnered the kind of reputation for excellence that most musicians merely dream of. Intuite sees him fusing with the essence of the music yet again, characterised as much by the silence as the sound, with an acrobatic agility, and with the knowing comfort of the polymath who can capture the most complex of chords in his sleep. Intuite is a must, an all-too rare opportunity to breathe deep in this gentlest of musician's magic."
Siobhan Long, The Irish Times
"Ten albums on, and French acoustic fingerstyle guitarist, Pierre Bensusan is about as far from autopilot mode as the Cistine chapel is from Andy Warhol's soup cans... It is Bensusan's appetite for experimentation and his bold forays into territory more usually the domain of dance maestros, that stir the listener to reach for his back catalogue. His is an acoustic architecture rather than a landscape, replete with French literary references that reek of a musical imagination that refuses to sit still. Long may this guru's itch remain unreachable. Attention deficit (dis)order never sounded so ravishing."
Siobhan Long, The Irish Times, 4 Stars
← Go back to previous page