Enter Pierre's Seasonal Guitar Competition!
Calling all guitar players!
For a chance to win Pierre's entire back catalogue of CDs and sheet music PDFs, simply add a YouTube video of yourself playing any of the tunes from Pierre's 4AM Collection here.
Songs in Pierre's 4am Collection:
4 AM
L'Alchimiste
Le Lendemain de la Fête
Veilleuse
Hekimoglu
Silent Passenger
Hymn 11
Chant De Nuit
So Long Michael
If Only You Knew
Demain dès l'Aube
Autour du Jour en 80 Mondes
Let your creativity run wild! The interpretation Pierre likes the best will win the lot with one runner up voted by YOU winning the PDF Collections!
Closing date for entries is 1st Jan 2016.
Submit your entry below. Good luck!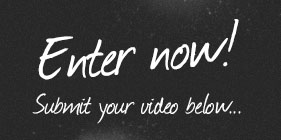 The competition is now closed